The following article is a takeover prepared by the students of the class « Sustainable Luxury » (part of the master « New Luxury & Art de Vivre » at Sciences Po, Paris / France) taught by UrbanMeister founder Mirela Orlovic.
Sustainability has been a hot topic for a little while now. As it is increasingly becoming part of common knowledge, we are becoming more and more aware of how impactful fashion and especially fast-fashion is in this area. It is one of the most polluting industries and while the clothing production is exponentially increasing, products' lifetime is on the other hand dramatically decreasing. On average, 80% of purchased clothes are not worn, which results in 414€ of unused clothing per person per year.
It all begun in the 2000's with the popularization of fast-fashion
We buy a lot, wear clothes a little and buy some more. Among all of these clothes, only 1% is recycled! Furthemore, the fashion industry is also at the origin of key social issues such as underpaid workers – according to the International Labour Organization, 35-45% of textile workers are not paid the legal minimum -, sub-contracting and loss of traditional and local craftsmanship.
These issues can also be extended, although on a smaller scale, to the luxury industry.
Meant to be of better quality and to last longer, the luxury fashion industry is still a fast-paced industry with most designers bringing out 4 new collections a year. And let's be real, although these items are meant to be timeless, fashion is by definition ephemeral: how many luxury and fashion addicts truly keep and reuse their clothing items for years and years? Time for a change isn't it?
Sportswear, the new casual wear, is another big trend in the fashion industry.
According to Grand Review Research "The global sportswear market size was estimated at USD 239.78 billion in 2018 and is expected to register a CAGR of 10.4% from 2019 to 2025." How are key players of this growing industry reacting? Some of the traditional, well established brands that have been there for years are trying to make their image greener with different strategies. On the other hand, young brands are emerging with consumption alternatives in this new context in which we are living. Let's dig into both of these solutions.
The materials used in Sportswear are more toxic than in regular fashion.
Sportswear brands have a lot to act on, whether it is on the use of synthetic materials producing high levels of eco toxicity with the washing of microfibres and microplastics, the high toxic dying processes or general overproduction.
Nike for example, sells 25 pairs of shoes per second worldwide. However this is Nike's new statement: "We're committed to creating a better, more sustainable future for our people, planet and communities through the power of sport."
Adidas another big player since 1940 is also increasingly engaging into this change, stating "…for sport to change lives, it needs a space to exist, a field to play on, an ocean to surf or a mountain to climb – and these spaces are increasingly endangered due to man-made issues including human rights violations, pollution, growing energy consumption and waste".
Puma, not to be left aside communicated the following: "Sustainability is a key value of PUMA, deeply integrated in our business operations. It guides our company to work faster toward a more just and sustainable future." But besides nice public statements, how can they concretely implement change and what are the tools available for them to do that?
But this is not all, sportswear is a huge industry and the big groups sell a lot of quantities
Firstly, all of those big corporations have funds to invest that could make a real difference fighting the environmental impact of their production. Each of them is worth from 5 to over 30 billion dollars. Pretty safe to assume that money won't be an issue for them.
Likewise, luxury groups and maisons are investing a lot on this issue. If Kering is praised for its commitment, thanks to the development of their EP&L (Environmental Profit & Loss Account) which calculates the environmental footprint and then turn it into monetary value in order to understand the points of improvements across supply chain, LVMH also launched its LIFE program in 2012. Renewed for 2020, among others, it set a goal of a 25% reduction in CO2 emissions by 2025.
Big corporations, either in fast fashion, luxury or sportswear are willing to foster change and responsibility. As for the different levels of change, they are numerous: governance, materials, manufacturing, design and communication (influence the community) – among others.
What are the big groups doing, is this enough?
Governance: Nowadays no brand can keep on existing without a global sustainability team. The ultimate goal is to have sustainability included in all of the departments and missions. Until then having an active and powerful CSR department is a must. It is important for brands to have established Science Based Targets in order to have directions and goals to achieve. Partnering with foundations like the Ellen MacArthur Foundation, Circular Fibres Initiative, Parley, or supporting environmental projects are also good initiatives. Another tool is to follow Kering's initiative by publishing Environmental Profit and Loss Accounts and incorporating environmental impact cost to their balance sheets.
Materials & Design: Using recycled and recyclable materials is a first move they can all do. For instance: « Adidas X Parley Collection uses up to 75% up-cycling ocean plastic trash and still maintains performance". Sustainable textiles such as viscose or linen are a good alternative as they have a lower impact on the environment then water-intensive fabrics like cotton. Materials Sustainability Index (MSI) is a good tool to score energy, chemical use and waste on products. Eco-design and concept are key in order to think about the Life Cycle Analysis (LCA), which is the assessment of a product or a company's social and environmental impact over its supply chain. It helps companies evaluating their points of improvements, establish a comparison with other products, and most importantly, to be transparent with consumers. It is useful to design the end of life product from the beginning and make it recyclable and up-cyclable – just limiting the waste. "Nike created a Circular Design Guide, which suggests ways to transition to a circular economy for designers.". Adidas in 2012 introduced the dry0dye technology using "50% less chemicals and energy in fabric dyeing".
Manufacturing: Auditing the supply chain is not to be forgotten when thinking about sustainability performance of the brands. The whole supply chain needs to be ethical and respectful of the planet. The LCA also helps brands investigate which steps of the production need to be mostly improved as to change them: either it's water consumption while sourcing materials, co2 emissions coming from transportation, or eco-toxicity provoked by the dying processes..
Communication: The sport community is a very engaged public, ready for changes and motivated. As health and environment are an important part of their lifestyle, they are people more keen to make improvements on their daily lives. Having their favorite brands communicate on ways to do so can have impactful and amazing effects.
With all those different strategies, brands are trying hard to make a change – whether for PR purposes or real belief. However, it is not that easy to simply shift from one day to the the other when processes where so well-established for years. A lot of criticism can be made on what brands communicate about and what they are still not doing. This is pushing newbies to kick off the market by proposing fresh and 100% sustainable models. It is always easier to start from scratch than change all existing practices. Circle Sportswear is a great example!
We would recommend you to still be careful when purchasing those traditional brands, because even if some of their products are trying to be produced in more sustainable ways, most of them unfortunately are still not. So if you want to be sure that the company your giving your money to is completely clear, you better go for smaller brands born with new models.
How to make sure you Protect Our Playgrounds ?
At one point of his life, Romain Trebuil's passion was to travel and surf. As he was travelling to almost unreachable beaches around the world, one thing stroke him: the oceans were full of plastic and trash! How he wondered? The answer was that the coasts were packed with waste coming from abroad. Even as he tried cleaning the waterfronts with his friends, more plastic bottles were arriving. Something bigger needed to be done to reduce this soil pollution from the beginning. His solution took the shape of a business project. As of today, there is no French solution in sportswear for upcycled, sustainable clothes. Reuse, Reduce, Respect, Restart is his philosophy. Alongside Alex Auroux, fellow entrepreneur and sports lover, and friends, he created Circle Sportswear.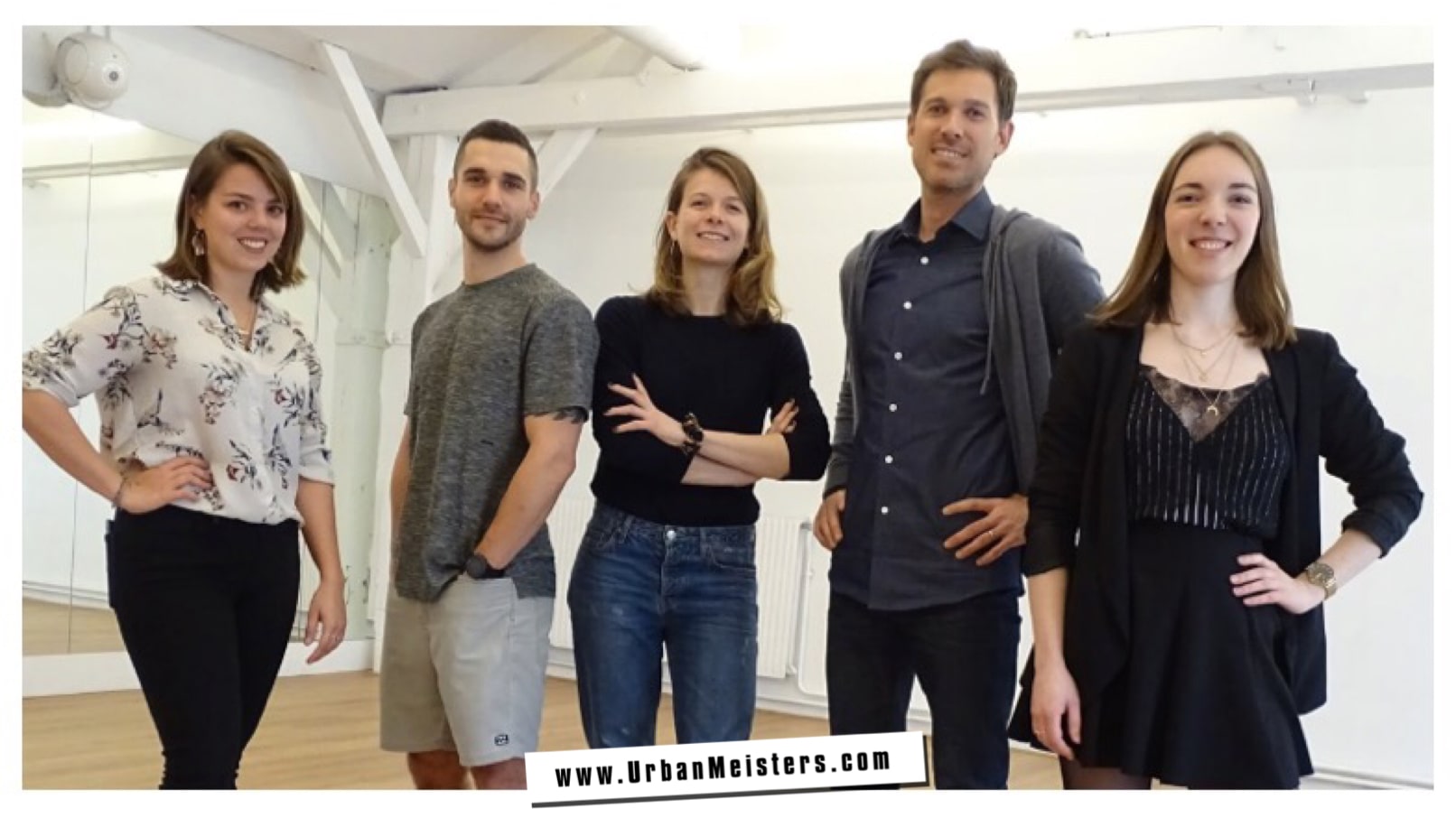 The goal? "Protect our playground". Through his innovative business model based on circular economy, he set some clear goals: :
Eco-conception: Recycling plastic bottles to create fibers and using biodegradable and natural fabrics to produce a performing garment (tested and approved by professional athletes)!
Ethical and Fair Trade production, 100% made in Europe: To ensure traceability and transparency, each of their garments has a QR code with all the information about their trajectory. As an example, a Circle t-shirt's complete trajectory from design to usage is of 3 000 km versus 80 000 km for traditional t-shirts
New form of consumption: Circle encourages the renting of new products instead of acquiring new apparel. From consumption to usage, Circle operates on a subscription base that encompasses the acquisition of your sportswear, as well as the replacement and repair.
Distribution: new delivery models with reusable packagings and personalised points of access to the product.
Upcycling outfits : Circle's garments are 100% recyclable and are to be reused at least five times
As for today, pre-order the first collection on the following LINK where you'll find interesting facts about how the products are made and what functionalities they have.
You can still benefit from special offers on the early birds prices and the first launch is scheduled for July! A pop-up store was supposed to take place form 25-28 of March but with the actual Coronavirus context it is was postponed… anyway now that you have plenty of time home, feel free to investigate this extremely important and interesting topic! #WeAreTheFuture #OurChoicesMatter #SportsForGood
Sources
Burton, Olivia. "How Ethical and Sustainable Are Your Favourite Sportswear Brands?" The Green Hub, 23 Sept. 2019, thegreenhubonline.com/2019/09/18/how-ethical-and-sustainable-are-your-favourite-sportswear-brands/
Morlet, Andrew, et al. "A New Textiles Economy: Redesigning Fashion's Future." The Ellen Macarthur Foundation, 2017, www.ellenmacarthurfoundation.org/publications/a-new-textiles-economy-redesigning-fashions-future
Wolfe, Isobella. "Here Are The Six Most Sustainable Vegan Fabrics." Good On You, 13 Nov. 2019, goodonyou.eco/here-are-the-six-most-sustainable-vegan-fabrics/
Web sources